🛩️ ALL ORDERS PLACED TODAY SEPTEMBER WILL GET 50% OFF AND FREE DELIVERY FROM OUR FACILITY TEXAS IN 3-5 DAYS (SAVE $19.99 ON SHIPPING)
WELCOME TO A NEW GENERATION OF SMARTWATCHES BUILT-TO-LAST.
Designed with a top-down approach, we've created a smartwatch that will make your outdoor experiences 10X BETTER. Take your active lifestyle to newer and greater heights with the only smartwatch that can go from dinner to an amazing adventure in a heartbeat.
DEFINITELY, THE LAST ONE YOU'LL EVER BUY.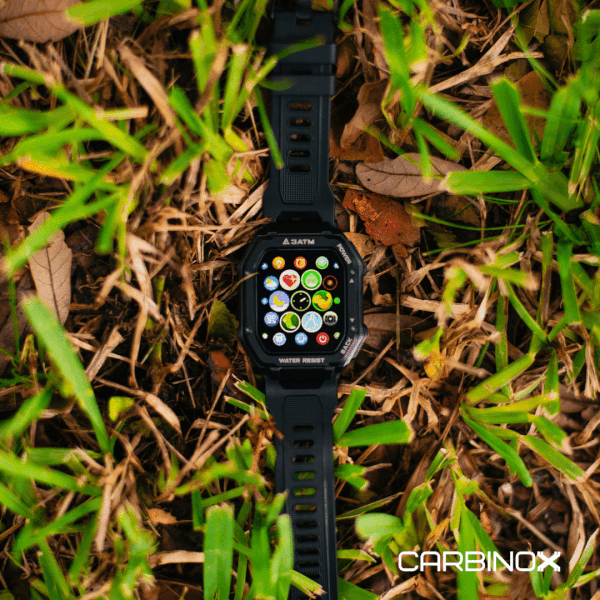 Every single element; engineered to last.
Featuring Aerospace-Grade Aluminum and raised Titanium Bezels, the Carbinox Watch is built to handle it all! From water, dust, scratching, elevated falls, and even high impacts. Enjoy your experiences stress-free with a smartwatch that withstands any tough condition.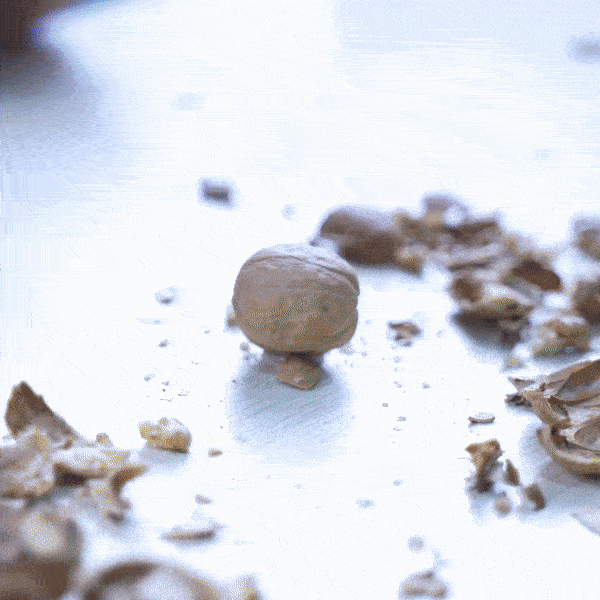 There's NOTHING that will stop its performance.
Don't waste another minute worrying about a fragile smartwatch that could crack from the slightest drop. The Carbinox Watch is the only one designed and rigorously tested to survive anything the great outdoors throws at it.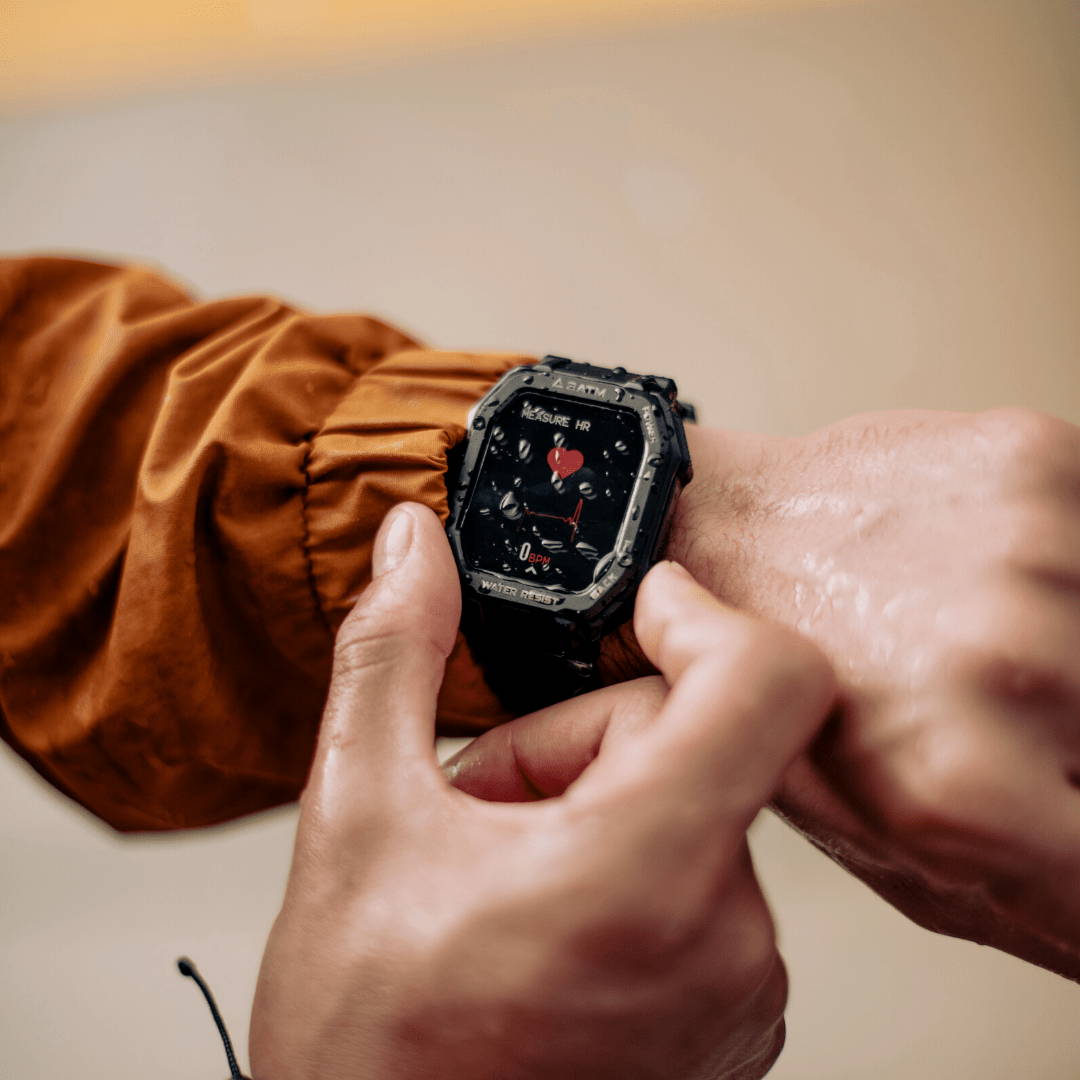 Track your health, stay connected, elevate your daily performance.
The Carbinox Watch is designed to meet the needs of every adventure while keeping you connected to your own body. Reach your fitness goals and enjoy stunning and advanced features on your wrist such as:
JUST CONNECT YOUR SMARTPHONE WITH THE CARBINOX WATCH BY USING DAFIT APP.
A BATTERY STRONGER THAN 10X PHONES!
MEET THE MOST DURABLE WATCH
PER CHARGING CYCLE:

YOU WILL NOT have to worry about a dead battery on your adventure EVER AGAIN!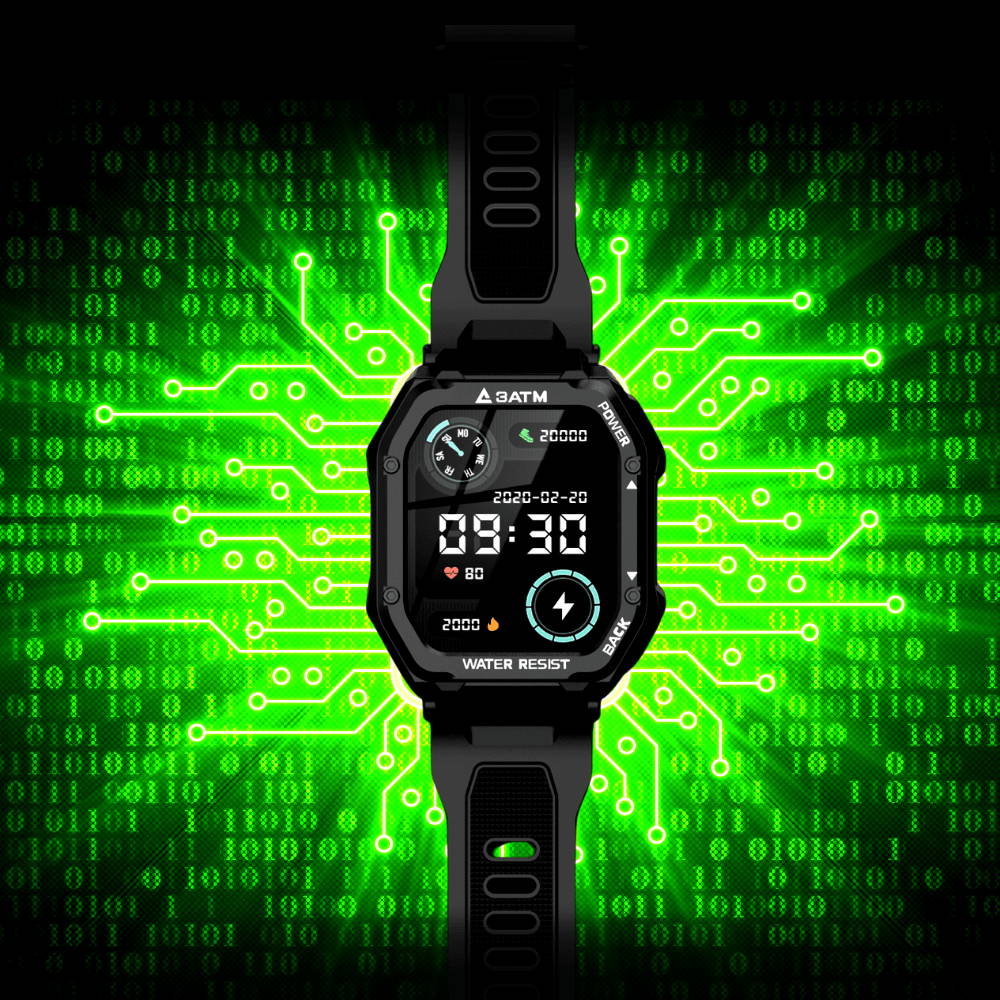 From humble beginnings, Carbinox has become a reference in the technology space. WE GUARANTEE an experience beyond the average for those who want to take their outdoor adventures to the next level with a smartwatch capable of ALWAYS keep you CONNECTED, MOTIVATED, AND SECURED.
🇺🇸 let our +10.000 satisfied customers nationwide
speak for us!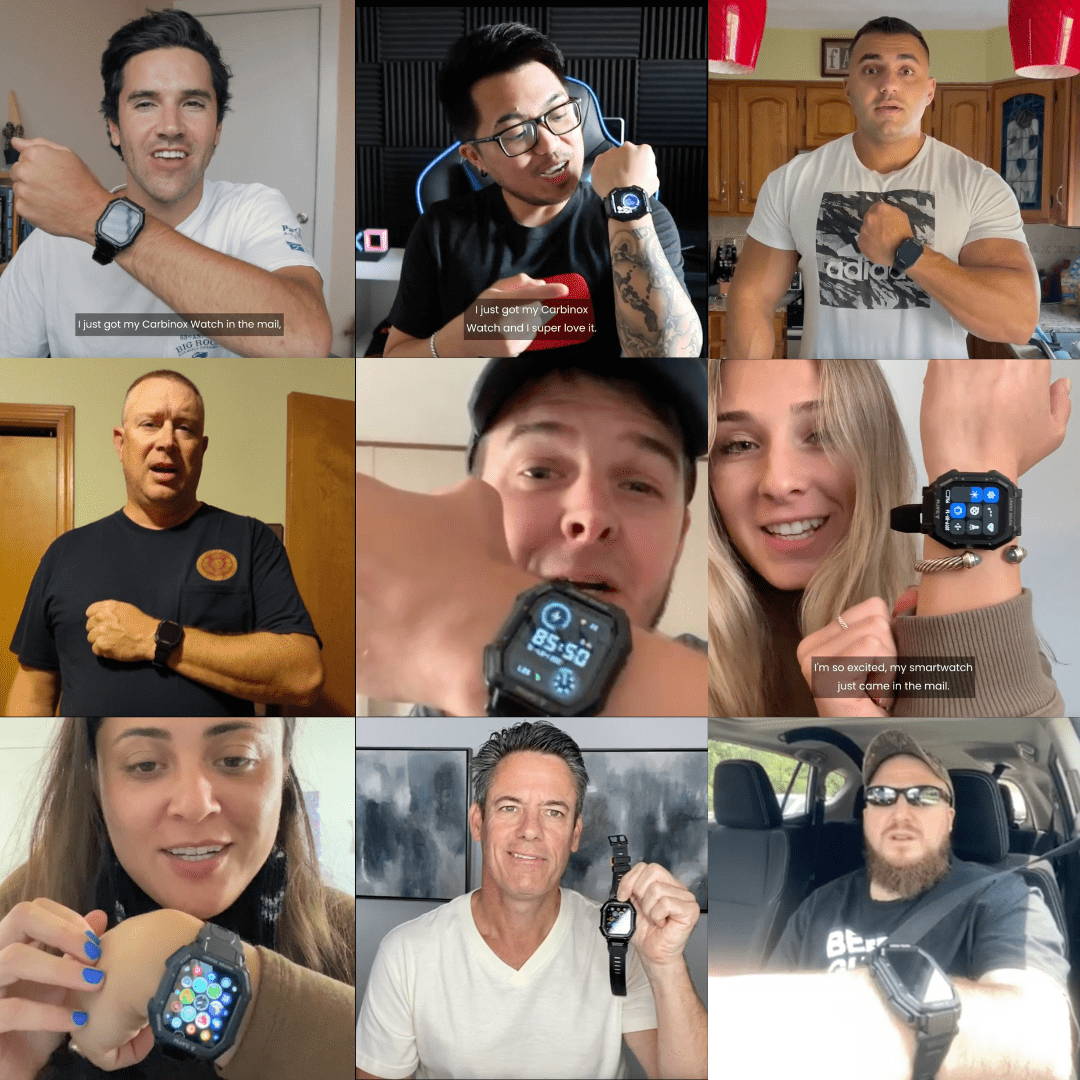 1x Carbinox Watch
1x Screen Tempered Glass
1x USB Cable
1x Instructions Manual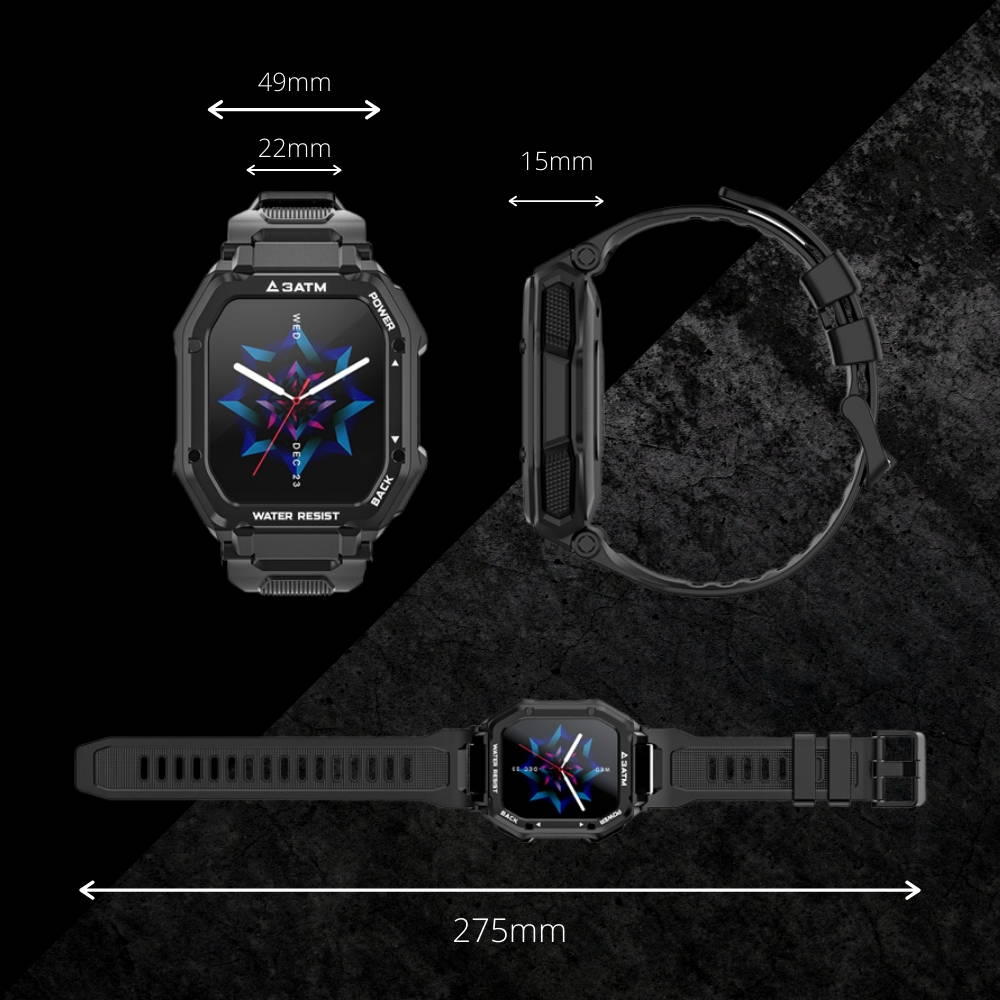 100% of our orders are shipped from
our facility in Grapevine, Texas 🇺🇸
🇺🇸 +10.000 5-STAR REVIEWS

ACROSS THE NATION!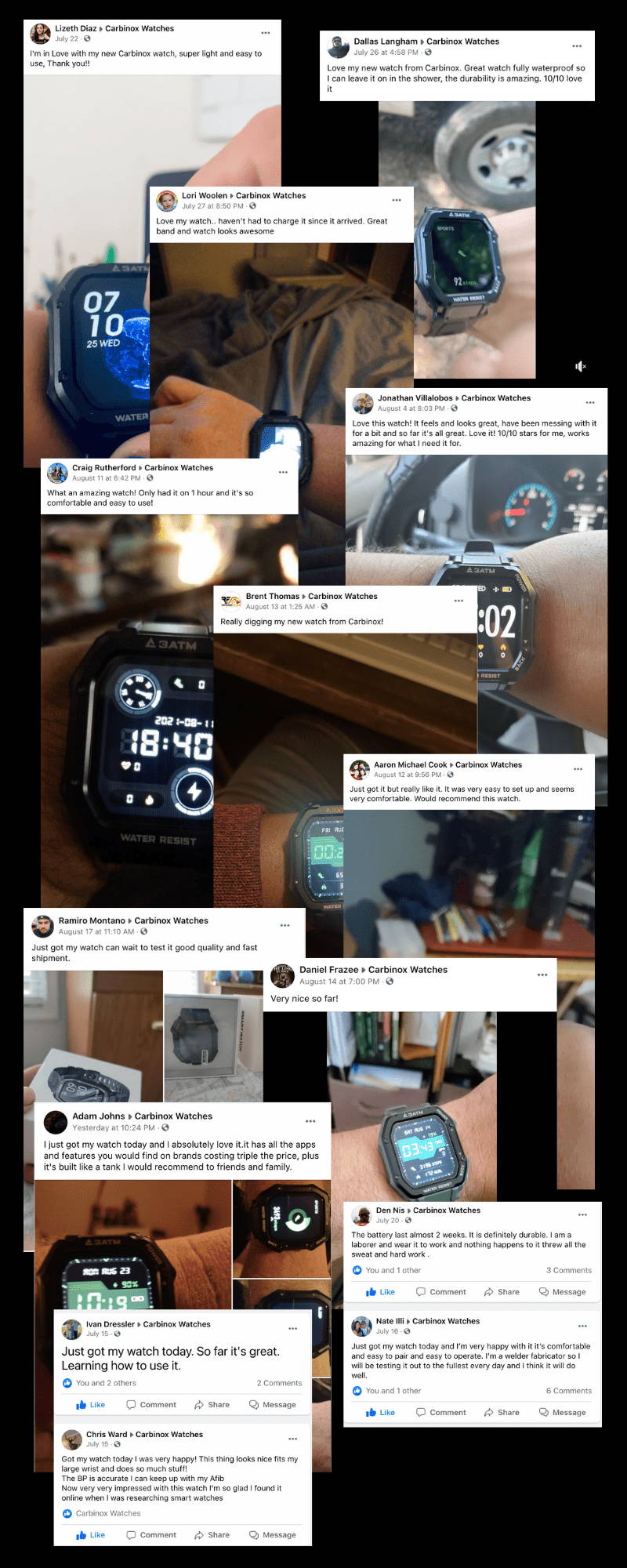 frequently asked questions
➜ Is my smartphone compatible with the Carbinox Watch?
Yes of course! Whether it's Android or iOS system, you can pair your phone by using the app "DaFit".
➜ How many days can I use the watch within a single charge?
The Carbinox Watch lasts up to 14 days per charging cycle.
➜ Will this watch fit to my wrist?
Yes! The Carbinox Watch comes with a strap that's suitable and adjustable to any wrist.
➜ Can I receive calls and text messages with this watch?
You will be able to reject or forward your calls and receive notifications from your social media apps, messages, and more!
➜ How many days it takes for an order to arrive?
Depending on our demand, it could take around 3 to 5 business days for the orders to arrive. When you place your order, we'll provide you a tracking number where you can check all the information regarding your order.
➜ How can I track my package?
Get all the information of your package by using your tracking number here!
➜ Do you offer guarantee on your products?
We assure the product quality and functionalities on our smartwatch. If the product doesn't meet your expectations, you can always contact us and return it for free.
➜ How can I contact Carbinox?
We're working 24/7 to satisfy your requirements, please send us an e-mail to info@shopcarbinox.com and we'll back to you as soon as we can.